I am so excited about this guest post Ayana over from her blog AyanaREd.  She has lots of great stuff, so be sure to check her out.


A friend of mine taught me how to knit last year, and it was highly addicting and fun for about a week, then I got pissed off from all my mistakes, packed it away and never touched it again.


I hear crocheting is supposed to be easier.  I wanted to learn how and see if that is true. Ayana just happens to be a crocheting expert and she is going to help me learn.  This will be a series of guest posts that builds on one another, did I mention I am excited?!


So here is Miss Ayana…and best of all her tutorial is a video!!  I told her that I am bit dyslexic when it comes to directions and that I am visual learner, and so she whipped up this video for me.  Thanks so much Ayana!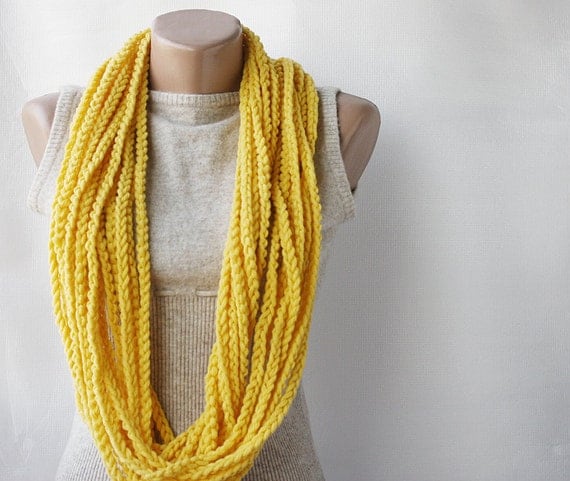 The Chain Stitch, so simple.

I saw this scarf, this scarf, and this scarf on Etsy and I thought they were super cute.  (What?  You don't look on Etsy for some DIY inspiration, too?).  


Anyway, what struck me about these scarves was the fact that they were nothing but a bunch of CHAINS!  Yes.  The super, simplest crochet stitch of them all… I don't even know if it is considered a stitch.

Generally, it is used as a foundation.  Most all crochet projects start out with some chains.  If you see it in a pattern it will be abbreviated to just ch.  For example if you see ch 8, this means that you should make 8 chains.

Let me show you how to do it:  


Easy, huh?  Let me know if you have any questions!
Thanks again, Ayana.  I am so excited for the rest of this series and to learn how to make that beautiful scarf!
Or on Facebook!